Use Challenges to set goals, motivate yourself, and challenge your friends! You can track your results and compare them to the other members in the MapMyFitness community. Prizes are given away for certain challenges so hurry up and join one today!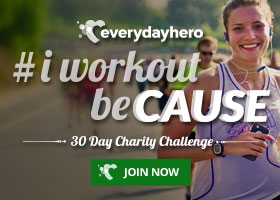 #iworkoutbeCAUSE
Workout for charity and make your efforts really count. Join this Challenge to WIN a $2,000 donation for your favourite charity and a $500 UA gift card for yourself.
Infiniti Challenge
Dare to do more with the Infiniti Challenge. Log the workouts you love or challenge yourself to complete workouts that push you to perform. Earn 15 points by June 30 and you could earn a full year of MVP Premium features for free.